DRESCHEL: Sarcoa still alive, kicking, and suing
A longer court injunction to protect their property from seizure.
Reduced operating hours with new family-friendly food.
And talk of a joint venture with the popular Harbour Queen tour boat.
Those are some of the steps the swanky harbour restaurant Sarcoa is taking to ensure its survival while locked in a $15 million legal battle with the Hamilton Waterfront Trust (HWT) and city.
Sarcoa, which subleases the city-owned former Discovery Centre from HWT, is suing both for allegedly breaking their lease agreement by not permitting it to hold what it claims are financially essential patio parties.
In the latest development, a Hamilton judge last month expanded an interim injunction preventing HWT from seizing Sarcoa's goods and ordered the trust to pay $12,500 in court costs.
Superior Court Justice Kim Carpenter-Gunn extended the injunction — originally granted last September — until May when a trial date is expected to be set.
She also ordered Sarcoa to continue paying $35,000 a month in rent to the trust and $3,000 per month in arrears until mid-May.
Sam Destro, who co-owns Sarcoa with Marco Faiazza, is hailing the prolonged injunction as a victory, claiming it proves their legal action is anything but frivolous.
"You can interpret it however you wish, but basically what it means is we have the basis for a lawsuit."
The lawsuit arises from a high-profile dispute over a bylaw banning outdoor music. The partners allege their lease agreement with HWT gives them the right to throw patio parties, which, after some three years of operation, the city began cracking down on last year in response to noise complaints.
For its part, HWT insists the lease specifies Sarcoa must comply with all city bylaws and denies it promised to obtain exemptions for them.
None of the allegations have been proven in court. But clearly Destro and Faiazza are buckling up for the coming showdown.
Destro says the restaurant — once saluted as the vanguard of waterfront development — is adjusting its approach.
"What we're trying to do is continue operating it as best we can, but our business model has changed. And that's where the challenge is."
According to Destro, the restaurant is now serving up family fare such as pizza and special pastas in addition to its regular menu, and until March 31 it will only be open Fridays, Saturday evenings and for Sunday brunch.
It will, however, still be available for booking special events such as weddings and private parties.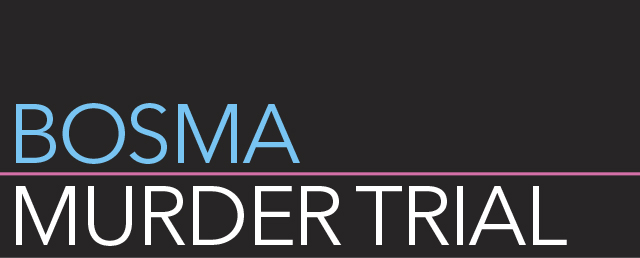 ---
Come spring, the patio will be open for lunch and dinner Tuesday through Sunday. They'll adhere to noise restrictions pending the results of the court case.
Additionally, they're working on a deal with Albert Samee, the owner of the Harbour Queen tour boat, to do cross promotions when the weather breaks.
There's a small irony in that.
Samee, owner of Elko Industrial Trading, bought the Harbour Queen from the cash-strapped HWT last year when it could no longer afford to run or repair the 60-year-old former tug. Though he only paid about $22,000 for the boat, Samee says he's sunk about $350,000 into it for repairs and upgrades.
He believes a joint venture with Sarcoa makes "perfect sense."
Meanwhile, against this background of new beginnings, more than one Sarcoa employee has recently expressed concerns to The Spec about delayed or bounced pay cheques.
Destro acknowledges they've had cash flow problems of late due to a combination of things, including a delinquent payment by a client.
He says that's behind them now.
"My partner and I are making some significant personal sacrifices in order to meet the obligations that we have. And we're tirelessly working at securing financing to see this through for the long run."
Obviously seeing this through not only means keeping Sarcoa alive, it means having their day in court.
Andrew Dreschel's commentary appears Monday, Wednesday and Friday. adreschel@thespec.com 905-526-3495 @AndrewDreschel