Tim Bosma murder trial: 1,800 potential jurors in pool
News
Jan 19, 2016
by
Molly Hayes
The Hamilton Spectator
Jury selection is officially underway in the Tim Bosma case.
Almost 200 prospective jurors were vetted for excuses Monday morning to determine who is "willing and able to serve" — a small dent in the first phase of a process that is hoped to be completed within two weeks.
Roughly 1,800 people make up the jury pool in this case. Over the next couple of weeks that group will be screened and whittled down to form a jury for the trial of two men accused of killing 32-year-old Bosma.
Dellen Millard, 30, and Mark Smich, 27, are charged with the first-degree murder of the young Ancaster dad, who was killed in May 2013 after taking two men out for a test drive in a pickup truck he was selling online.
Both of the accused were in court Monday, and watched curiously as 182 prospective jurors (split over two panels) stood before Justice Andrew Goodman, one by one, to declare whether or not they are able and willing to serve on the jury for the trial — which is expected to take four months.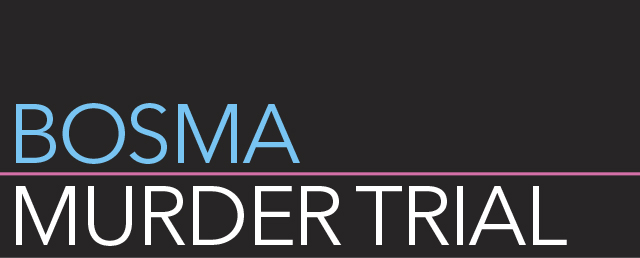 Though he acknowledged the inconvenience of spending four months in court, Goodman noted that it is one of the "few responsibilities of being a citizen of this great country."
He also stressed the importance of trial by jury as a pillar of the justice system.
"I have no doubt you will find it to be an interesting, challenging and rewarding experience," Goodman told each panel.
After his greeting, each panel — one in the morning and one in the afternoon, both made up of roughly 90 jurors — was broken down into smaller groups of 10, which were brought back into the courtroom one at a time to be screened.
Goodman sped through each panel in roughly an hour, partially thanks to a questionnaire each prospective juror had been mailed to fill out ahead of time, as well as an increase in security and court staff who were prepared to handle the crowd.
While the majority of the jurors present said they were willing and able to serve, a multitude of excuses poured in.
Financial hardship and health issues were the main reasons given for ineligibility, particularly given the expected length of the trial. Goodman was, in most cases, accommodating.
For example, several people were deferred (meaning they will be called back for another case down the road) because they had booked vacations.
"I'll take your word for it ... have a good trip and bon voyage," Goodman told one man.
Others were deferred because they were in school, or were outright excused because of health problems or caregiving responsibilities.
One woman who suffers from narcolepsy told Goodman she would likely fall asleep in the jury box. She was excused.
A woman was also excused for being over 80 years old.
Another factor was knowledge of the case, or of those involved.
Three people were deferred because of personal connections to the Bosma family — including a high school teacher who had taught a relative of the Bosma family, and a man who said his children attend the same school as Bosma's young daughter.
One woman was deferred for being married to a local police officer, and another was deferred because she was related to one of the special constables present in the court.
Phase 1 of the selection process continues Tuesday and Wednesday; and phase 2 will begin Thursday.
Those who were deemed eligible jurors out of Monday's panels were asked to return to court on Thursday morning to begin that second stage of screening — and were warned not to read any media coverage in the meantime.
The second stage will include challenge for cause, during which both the Crown (a team of three, led by assistant Crown attorney Tony Leitch) and the defence (Ravin Pillay for Millard and Thomas Dungey for Smich) will question each prospective juror to detect any bias.
Then, the process will start all over — with a new batch of hundreds of more jurors to be vetted — next week.
They expect to have a jury — which could be between 12 and 14 people, plus alternates — formed in time to start the trial Feb. 1. A judge can increase the size of a jury from 12 (the traditional size) to 13 or 14 people in the case of a long trial, keeping extra people in case someone has to drop out unexpectedly.
905-526-3214 | @MollyatTheSpec