Enjoy big laughs in an intimate comedy venue
Sponsored content
Jul 21, 2022
Metroland Media
If you're a fan of funny (and who isn't?), a new comedy venue in Toronto has just the ticket — for you and all of your friends.
Opening in June 2020, the live entertainment venue was born from a single patio show — and has now grown into a dedicated place for standup comedy. "They are the pinnacle of entertainment," says Joey Harlem, a local comic.
Before Nothing Fancy arrived, the family-owned Toronto bar faced a closure that was no joke. The switch to a comedy venue has revived the space, which offers live shows six nights a week at 8 p.m. to 10 p.m. to accommodate your preferred bedtime.
Located in the popular Kensington Market area of Toronto, the casual venue has space for you and 27 of your closest friends at a time.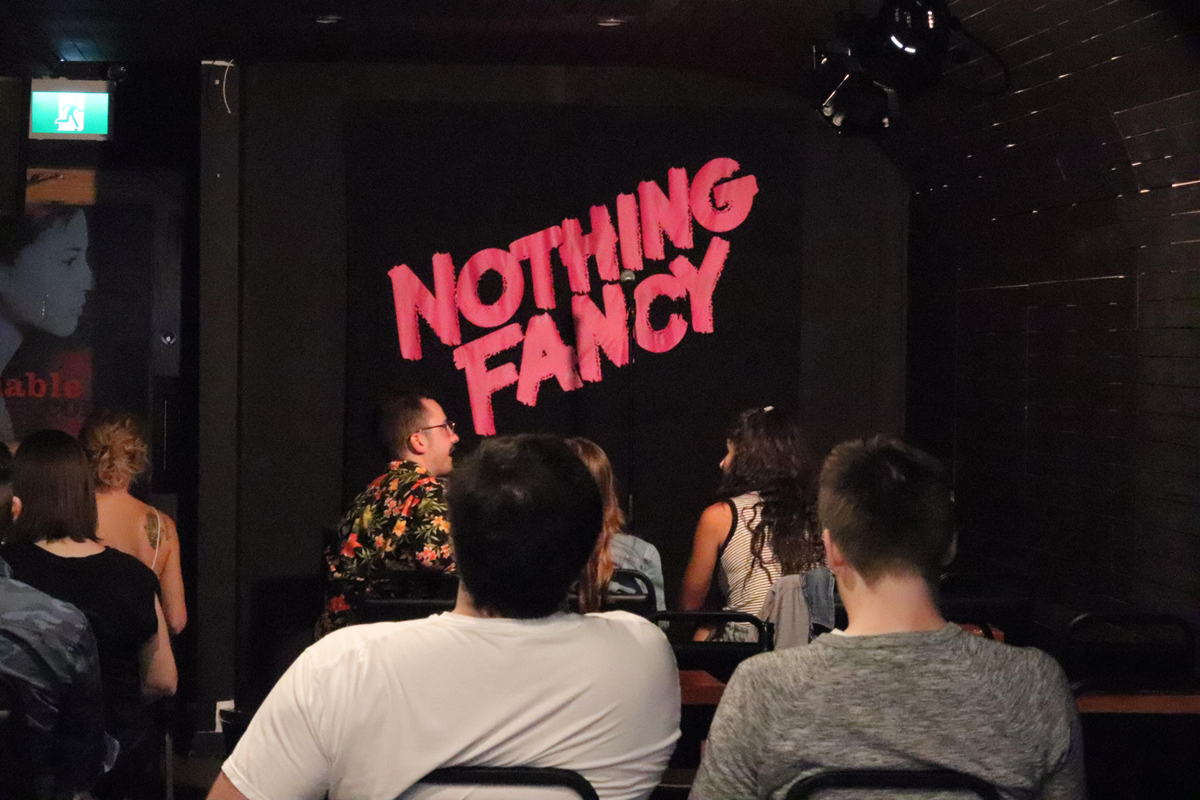 A prime place for local comedians
Nothing Fancy is an intimate space to hear jokes from some of Toronto's local talent. Aside from Harlem, you can catch sets including Bria Hiebert, George Rivard, Che Durena, Neema Naz, and Tamara Shevon among others.
In fact, the venue has become a favourite hub for local comics to hang out. It's no wonder that the club's tag line is: Toronto Comedy Lives Here.
Along with offering a full slate of top-tier comics, there's also a chance for up-and-coming talent to try out some of their material. Nothing Fancy hosts two open mics per week for the community.
With a limited number of performance spaces for standup comedy in the city, Nothing Fancy is helping to bridge the gap between performers and venues.
While many venues offer unpaid spots for comedians, Nothing Fancy does not follow this model. It believes that performers should be compensated for their time and talent. "This (venue) is truly home for both new and established comics alike," says Rivard, a local comedian.
Laugh out loud in a great space
Nothing Fancy is also a host for the Just For Laughs comedy festival that runs from Sept. 22 to Oct. 1. This is a great chance to see some big-name talent in a cosy setting.
No matter what time of year, check out the comedy venue and laugh off the stress of your workweek!
For more information, call Nothing Fancy at 437-328-5333 or fill in the online feedback form.
Nothing Fancy is a casual, intimate Toronto comedy venue that welcomes new and established comics. It can accommodate 28 people and offers several shows throughout the week. Visit the website to learn more.
Disclaimer: This content was funded and approved by the advertiser.